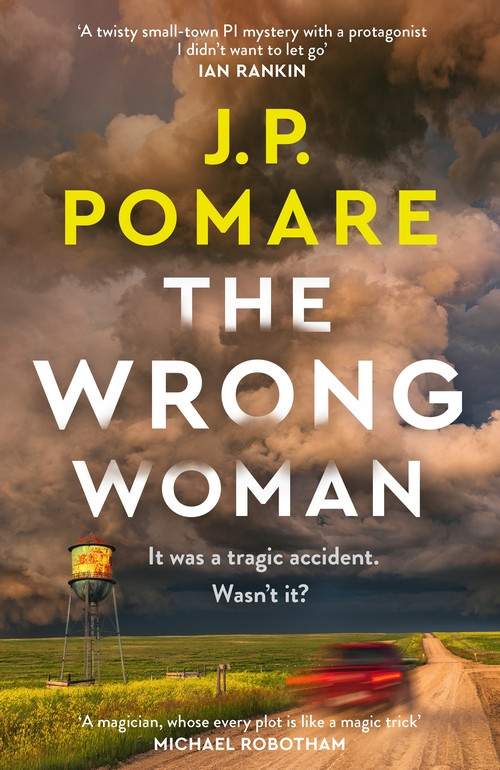 Download 300dpi cover ↓
The Wrong Woman
Trade Paperback
'A twisty small-town PI mystery with a protagonist I didn't want to let go' IAN RANKIN
'The pay-off is criminally good . . . As always, Pomare keeps the best surprises until last. Prepare for a late night'
SYDNEY MORNING HERALDIT WAS A TRAGIC ACCIDENT. WASN'T IT? A private investigator returning to the hometown he fled years ago becomes entangled in the disappearance of two teenage girls in this stunning literary crime thriller.
Reid left the small town of Manson a decade ago, promising his former Chief of Police boss he'd never return. He made a new life in the city, became a PI and turned his back on his old life.Now an insurance firm has offered him good money to look into a suspicious car crash, and he finds himself back in the place he grew up - home to his complicated family history, a scarring relationship breakdown and a very public career-ending incident.As Reid's investigation unfolds, nothing is as it seems: rumours are swirling about the well-liked young woman who crashed the car, killing her professor husband, and their possible connection to a local student who has gone missing.Soon Reid finds himself veering away from the job he has been paid to do. Will he end up in the dangerous position of taking on the town again?'Keeps readers on their toes from the opening page. His is a rare talent that continues to turn out crime masterpieces'
HERALD SUN
'J.P. Pomare has given us another juicy small-town read . . . Expect plenty of twists and turns in this thriller'
WOMAN'S DAY
'Deftly plotted, pacey and sharply written. Twists come out of nowhere and the high drama of the final few chapters is edge-of-the-seat stuff'
NEW ZEALAND WOMAN'S WEEKLY
'Pomare is the master of dark, twisty thrillers'
COURIER MAIL
'An engrossing tale of investigation and discovery, which will keep the reader fascinated to the end'
CANBERRA TIMES
'There are tantalising echoes of Lee Child and Jack Reacher in this latest offering from Pomare. Fresh and complex . . . delivers on every front'
ARTSHUB
'the definitive J.P. Pomare whodunnit . . . rich with red herrings and clues alike, drip-fed to the reader, enticing them to unravel the mystery. Pomare is, in every definition, a masterful page-turner . . . It is the must-read thriller of winter 2022'
GOOD READING
'Captures you from page one and then barrels along with all the hallmarks of a J.P. Pomare thriller - a twisty plot, unforgettable characters and, more importantly, heart. Read this book!'
CHRISTIAN WHITE
'Pacy, tense, atmospheric, masterfully plotted and suspenseful, with more than on
Buy now!
Checking availability in shops
ISBN: 9781869718190
Author: J.P. Pomare
Pub date: 27.07.22
RRP: $36.99
Format: Paperback / softback