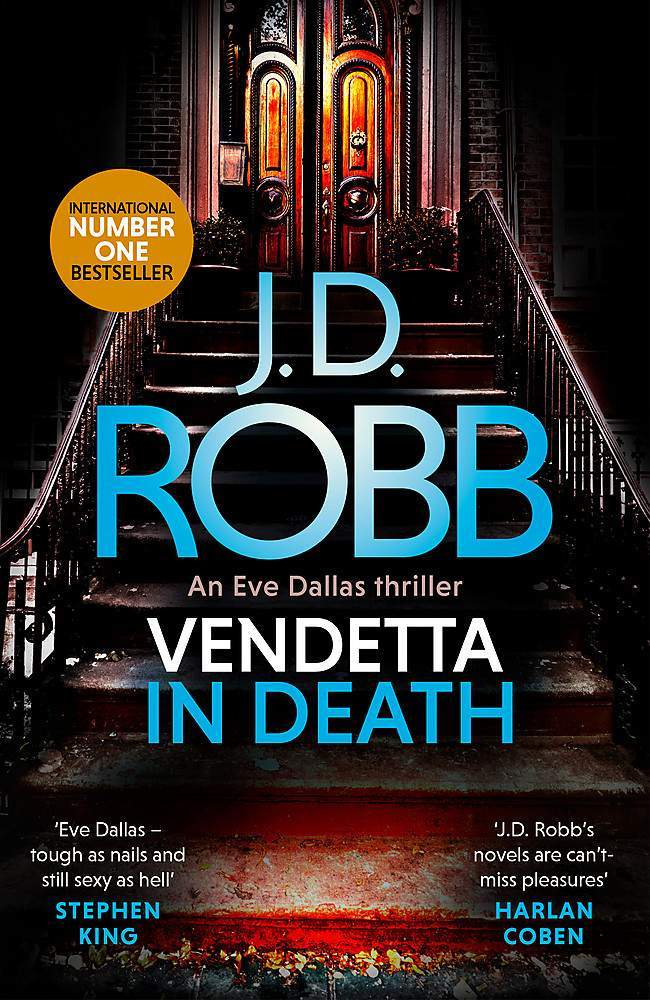 Download 300dpi cover ↓
Vendetta in Death
An Eve Dallas thriller (Book 49)
Book 49 in the bestselling IN DEATH series - Eve Dallas takes on a serial killer dispensing their own form of justice.
When a family man is tortured, killed and left in front of his family home for all the world to see, Eve Dallas knows she is on the hunt for a particularly dangerous killer. But death uncovers secrets and the killer leaves a note revealing the victim to be far from the family man he appears. As Eve scrambles to find out what she can to link victim and killer, another body is found. Another man with a dark and murky past. The race is on before the killer strikes again but Eve must wrestle with her demons and her conscience as she decides whether she really wants to protect men who probably deserve everything they get...'If you're a crime fiction fan and haven't discovered them yet, welcome to the very best day of your life'Heat 'Eve Dallas - tough as nails and still sexy as hell'Stephen King'J.D. Robb's novels are can't-miss pleasures'Harlan Coben'Terrific characters, sudden twists ... the epitome of popular fiction'Dennis Lehane'Sheer entertainment'
Guardian
'Curious corpses, tangled twists and one sizzling sleuth'Kathy Reichs
Buy now!
Checking availability in shops
ISBN: 9780349422046
Author: J. D. Robb
Availability: 0
Pub date: 03.09.19
RRP: $34.99
Format: Paperback / softback