Summer Reading - Sorted!
Share this page: Facebook LinkedIn Pinterest Twitter
Summer is here! What better way to get into it, than with a great Summer read.
We have a wonderful selection of best-selling fiction and non-fiction books that are perfect to read over summer. Click each plus sign below to find out more about each book.
To Italy With Love, Nicky Pellegrino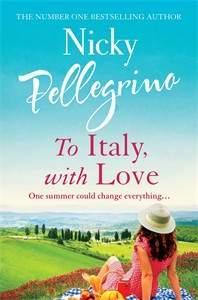 Set in idyllic, small-town Italy, the new gorgeously uplifting novel from international bestseller Nicky Pellegrino
Love happens when you least expect it...
Assunta has given up on love. She might run her little trattoria in the most romantic mountain town in Italy, but love just seems to have passed her by.
Sarah-Jane is finished with love. She's buying an old convertible and driving around Italy this summer - it's the perfect way to forget all about her hot celebrity ex-boyfriend!
But when Sarah-Jane's car breaks down in Montenello, she has to stay longer than she intended. And the trouble is, love is everywhere...
Windswept & Interesting, Billy Connolly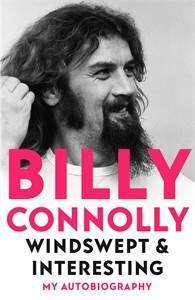 In his first full-length autobiography, comedy legend and national treasure Billy Connolly reveals the truth behind his windswept and interesting life.
Born in a tenement flat in Glasgow in 1942, orphaned by the age of 4, and a survivor of appalling abuse at the hands of his own family, Billy's life is a remarkable story of success against all the odds.
Windswept and Interesting is Billy's story in his own words. It is joyfully funny - stuffed full of hard-earned wisdom as well as countless digressions on fishing, farting and the joys of dancing naked. It is an unforgettable, life-affirming story of a true comedy legend.
Where The Crawdads Sing, Delia Owens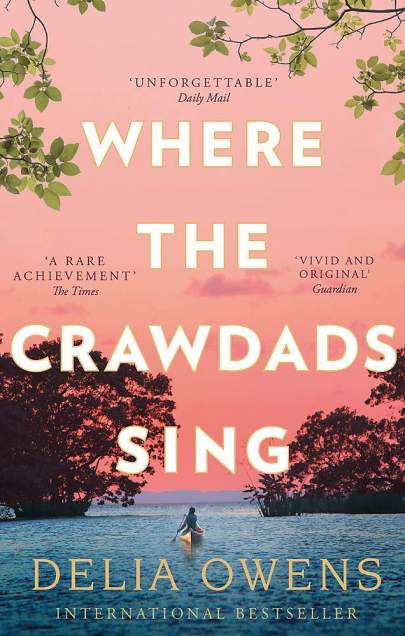 *The multi-million copy bestseller*
Soon to be a major film
For years, rumors of the 'Marsh Girl' have haunted Barkley Cove, a quiet town on the North Carolina coast. So in late 1969, when handsome Chase Andrews is found dead, the locals immediately suspect Kya Clark, the so-called Marsh Girl. But Kya is not what they say. Sensitive and intelligent, she has survived for years alone in the marsh that she calls home, finding friends in the gulls and lessons in the sand. Then the time comes when she yearns to be touched and loved. When two young men from town become intrigued by her wild beauty, Kya opens herself to a new life - until the unthinkable happens.
Sonny Bill Williams: You Can't Stop The Sun From Shining, Sonny Bill Williams with Alan Duff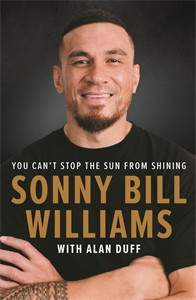 Sonny Bill Williams (SBW) is a once in a hundred-year athlete with immense sporting talent in Rugby League, Rugby Union and Boxing. Sonny Bill has built an incredible career and sporting reputation across the globe. His athleticism has taken him from Auckland, where he grew up, to the highest sporting moments in Twickenham, Eden Park and Sydney's Olympic Stadium. But there is so much more to Sonny Bill Williams' life and journey than his on-field and in-the-ring triumphs.
Sonny Bill's love of family, his faith, his skill and performance throughout his unparalleled sporting career, his ability to unite a team under pressure, his grace in owning his mistakes, the challenges of leaving home as a young man and dealing with a negative culture and the temptations that followed, and his courage in speaking out for the vulnerable and calling out injustice are all aspects of an inspiring life story.
The Becoming, Nora Roberts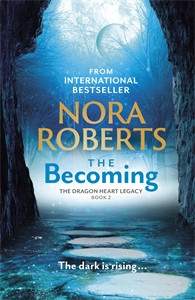 They waited, knowing the god threatened all worlds. He would again seek the blood of his blood, and the wheel would turn so the time would come when the Talamhish could no longer stop him. She, the bridge between worlds, must return and awaken, must become and must choose to give all, risk all to help destroy the god.
When Breen Kelly makes a leap into the unknown with a summer trip to Ireland in search of her father, little does she know she will find a portal into another world - Talamh - where she will find magic, family and a destiny beyond her wildest dreams
Breen is welcomed by most of her family and friends but there is one who is far from welcoming. Her grandfather, the outcast god Odran plots to destroy Talamh?and now all must unite to defeat his dark forces. There will be losses and sorrows, betrayal and bloodshed. But through it, Breen Siobhan Kelly will take the next step on the journey to becoming all that she was born to be.
The Judge's List, John Grisham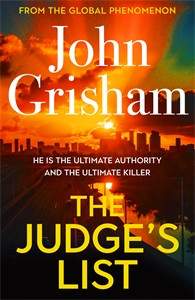 In The Whistler, Lacy Stoltz investigated a corrupt judge who was taking millions in bribes from a crime syndicate. She put the criminals away, but only after being attacked and nearly killed. Three years later, and approaching forty, she is tired of her work for the Florida Board on Judicial Conduct and ready for a change.
Then she meets a mysterious woman who is so frightened she uses a number of aliases. Jeri Crosby's father was murdered twenty years earlier in a case that remains unsolved and that has grown stone cold. But Jeri has a suspect whom she has become obsessed with and has stalked for two decades. Along the way, she has discovered other victims.
Suspicions are easy enough, but proof seems impossible. The man is brilliant, patient, and always one step ahead of law enforcement. He is the most cunning of all serial killers. He knows forensics, police procedure, and most important: he knows the law.
He is a judge, in Florida - under Lacy's jurisdiction.
He has a list, with the names of his victims and targets, all unsuspecting people unlucky enough to have crossed his path and wronged him in some way. How can Lacy pursue him, without becoming the next name on his list?

For our kids and young adult readers, a selection of our most popular titles are below - all written by Kiwi authors!
Edmonds My First Cookbook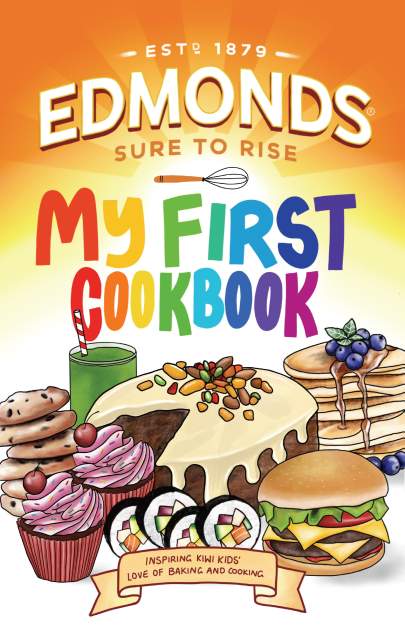 With an illustrated, step-by-step layout, you'll find it super easy to learn to cook these classic New Zealand recipes.
Become a champion-pikelet-maker, an expert-afghan-baker or an award-winning-pizza-creator.
From breakfast through to dessert and all the meals and snacks in between, this collection of over 90 recipes will be the beginning of a life-long love of baking and cooking.
The Last Fallen Star, Graci Kim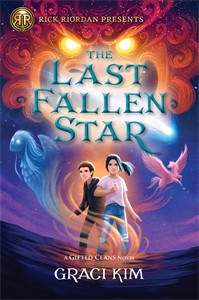 Riley Oh can't wait to see her sister get initiated into the Gom clan, a powerful lineage of Korean healing witches their family has belonged to for generations. Her sister, Hattie, will earn her Gi bracelet and finally be able to cast spells without adult supervision. Although Riley is desperate to follow in her sister's footsteps when she herself turns thirteen, she's a saram--a person without magic. Riley was adopted, and despite having memorized every healing spell she's ever heard, she often feels like the odd one out in her family and the gifted community.
Then Hattie gets an idea: what if the two of them could cast a spell that would allow Riley to share Hattie's magic? Their sleuthing reveals a promising incantation in the family's old spell book, and the sisters decide to perform it at Hattie's initiation ceremony. If it works, no one will ever treat Riley as an outsider again. It's a perfect plan!
Until it isn't. When the sisters attempt to violate the laws of the Godrealm, Hattie's life ends up hanging in the balance, and to save her Riley has to fulfill an impossible task: find the last fallen star. But what even is the star, and how can she find it?
As Riley embarks on her search, she finds herself meeting fantastic creatures and collaborating with her worst enemies. And when she uncovers secrets that challenge everything she has been taught to believe, Riley must decide what it means to be a witch, what it means to be family, and what it really means to belong.
These Violent Delights, Chloe Gong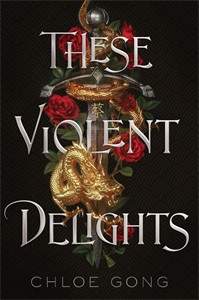 The brilliantly imaginative New York Times bestselling fantasy retelling of Romeo and Juliet set against the immersive backdrop of 1920s Shanghai.
A blood feud between two gangs runs the streets red, leaving the city in the grip of chaos. At its heart is eighteen-year-old Juliette Cai, a former flapper who has returned to assume her role as the proud heir of the Scarlet Gang - a network of criminals far above the law. Their only rivals in power are the White Flowers, who have fought the Scarlets for generations. And behind every move is their heir, Roma Montagov, Juliette's first love . . . and first betrayal.
Filled with romance, intrigue and betrayal, this heart-stopping debut is perfect for fans of The Last Magician and Descendant of the Crane.
Our Violent Ends, Chloe Gong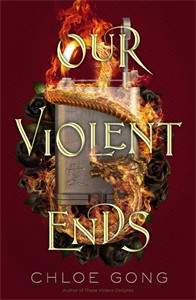 The heartstopping follow up to These Violent Delights, an imaginative, alluring retelling of Romeo and Juliet set in 1920s Shanghai.
After sacrificing her relationship with Roma to protect him from the blood feud, Juliette has been a girl on the warpath. One wrong move, and her cousin will step into usurp her place as the Scarlet Gang's heir. The only way to save the boy she loves from the wrath of the Scarlets is to have him want her dead for murdering his best friend in cold blood. If Juliette were actually guilty of the crime Roma believes she committed, his rejection might sting less.
Roma and Juliette must put aside their differences to combat monsters and politics, but they aren't prepared for the biggest threat of all: protecting their hearts from each other.
The Boy Who Made Things Up, Margaret Mahy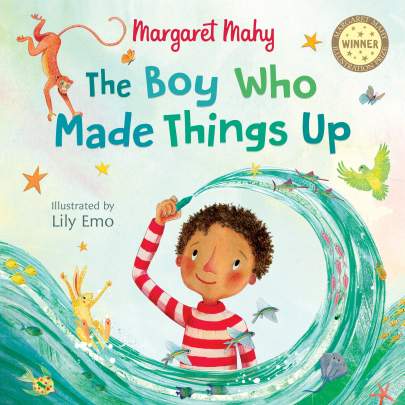 'Shall we just walk along, Dad, or shall we make some of it up?'
Join Michael and his over-worked dad as they journey home one fun-filled afternoon.
Overflowing with imagination, this wondrous and beautiful book is from the celebrated children's writer Margaret Mahy and award-winning illustrator Lily Emo.
A Stick and a Stone, Sarina Dickson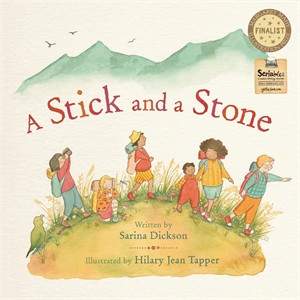 A stick, a stone, a feather, a bone...
Come exploring with our campers as they spot treasures along the track to their campsite. Don't forget to keep an eye out for the cheeky kea along the way!
The Rainbow In My Heart, Jessica Urlichs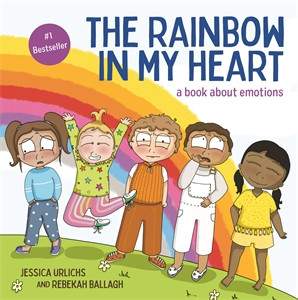 We all have lots of feelings,
it's OK to let them show.
They all live in our heart as our very own rainbow.
What does your body do when you're sad or angry?
How do you show someone you are proud?
Categories
Recent Articles