The best page turners you'll read this year
Share this page: Facebook LinkedIn Pinterest Twitter
If you're looking for an unputdownable book, you can't go past Nora Roberts and John Grisham.
Click the plus sign below to find out more about each book and to read an extract.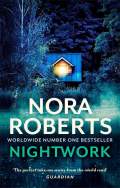 When he was nine, and his mother had her first deadly dance with cancer, Harry became a thief. Someone had to find food and pay the mortgage even if his mother was too sick to work. When his mother finally succumbs to cancer, Harry leaves Chicago but somehow he can't quite leave all of his past behind.
Harry lives a quiet, careful, rootless life - he can't afford to attract attention or get attached - until he meets Miranda. But just when Harry thinks he has a chance at happiness his old life comes back to haunt him. Harry has had dealings with some bad people in his past but none more dangerous than Carter LaPorte and Harry is forced to run. But no matter what name he uses or where he goes, Harry cannot escape. If he is ever going to feel safe Harry must face down his enemy once and for all.
Only then can he hope to possess something more valuable than anything he has ever stolen.
Sparring Partners - John Grisham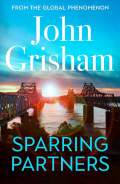 Homecoming takes us back to Ford County, the fictional setting of many of John Grisham's unforgettable stories. Jake Brigance is back, but he's not in the courtroom. He's called upon to help an old friend, Mack Stafford, a former lawyer in Clanton who three years earlier became a local legend when he stole some money from his clients, divorced his wife, filed for bankruptcy, and left his family in the middle of the night, never to be heard from again. Until now. Now Mack is back and he's leaning on his old pals, Jake and Harry Rex, to help him return. His homecoming does not go as planned.
In Strawberry Moon, we meet Cody Wallace, a young death row inmate only three hours away from execution. His lawyers can't save him, the courts slam the door, and the Governor says no to a last minute request for clemency. As the clock ticks down, Cody has only one final request.
The Sparring Partners are the Malloy brothers, Kirk and Rusty, two successful young lawyers who inherited a once prosperous firm when its founder, their father, was sent to prison. Kirk and Rusty loathe one another, and speak to each other only when necessary. As the firm disintegrates, the fiasco falls into the lap of Diantha Bradshaw, the only person the partners trust. Can she save the Malloys, or does she take a stand for the first time and try to save herself?
Categories
Recent Articles