Where the Crawdads Sing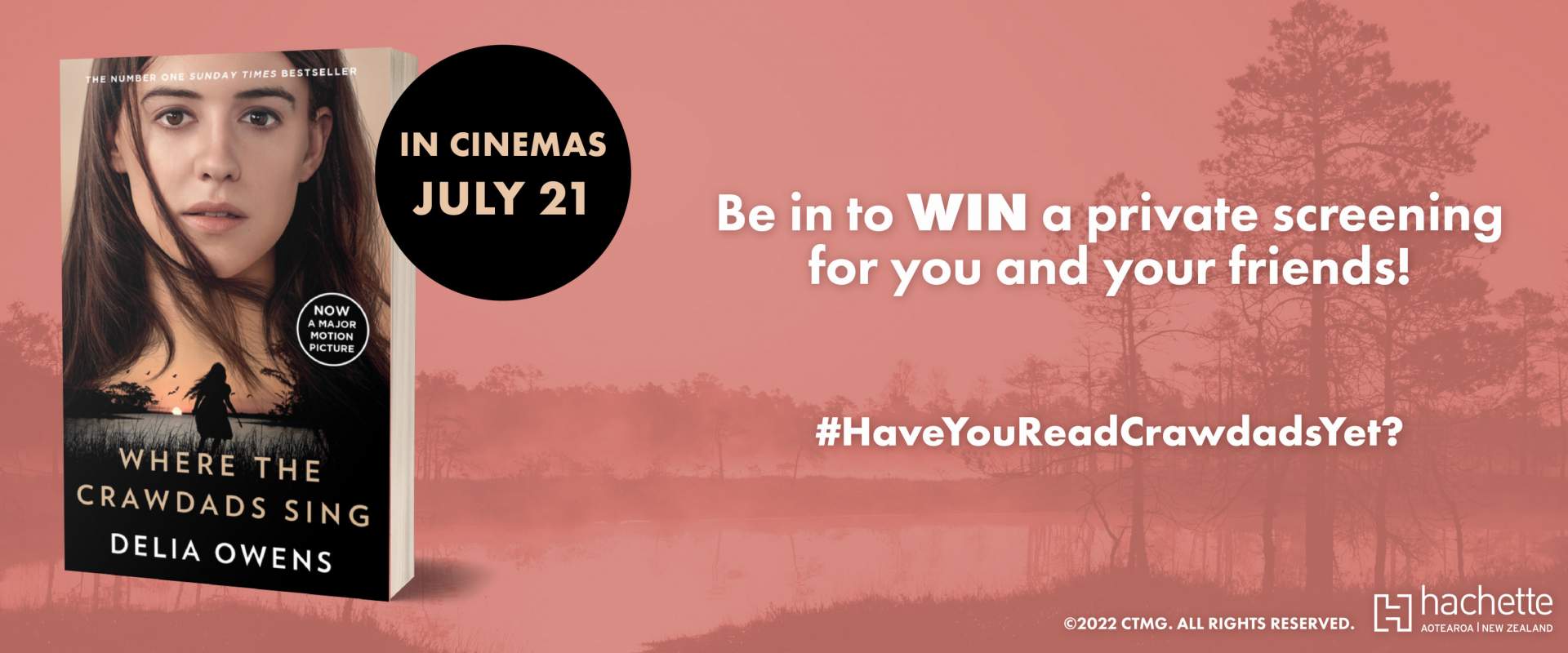 The highly anticipated movie, WHERE THE CRAWDADS SING, based on the New York Times best-selling book by American author, Delia Owens, is scheduled for release July 21.
WHERE THE CRAWDADS SING is at once an exquisite ode to the natural world, a heartbreaking coming-of-age story, and a surprising tale of possible murder. Owens reminds us that we are forever shaped by the children we once were, and that we are all subject to the beautiful and violent secrets that nature keeps.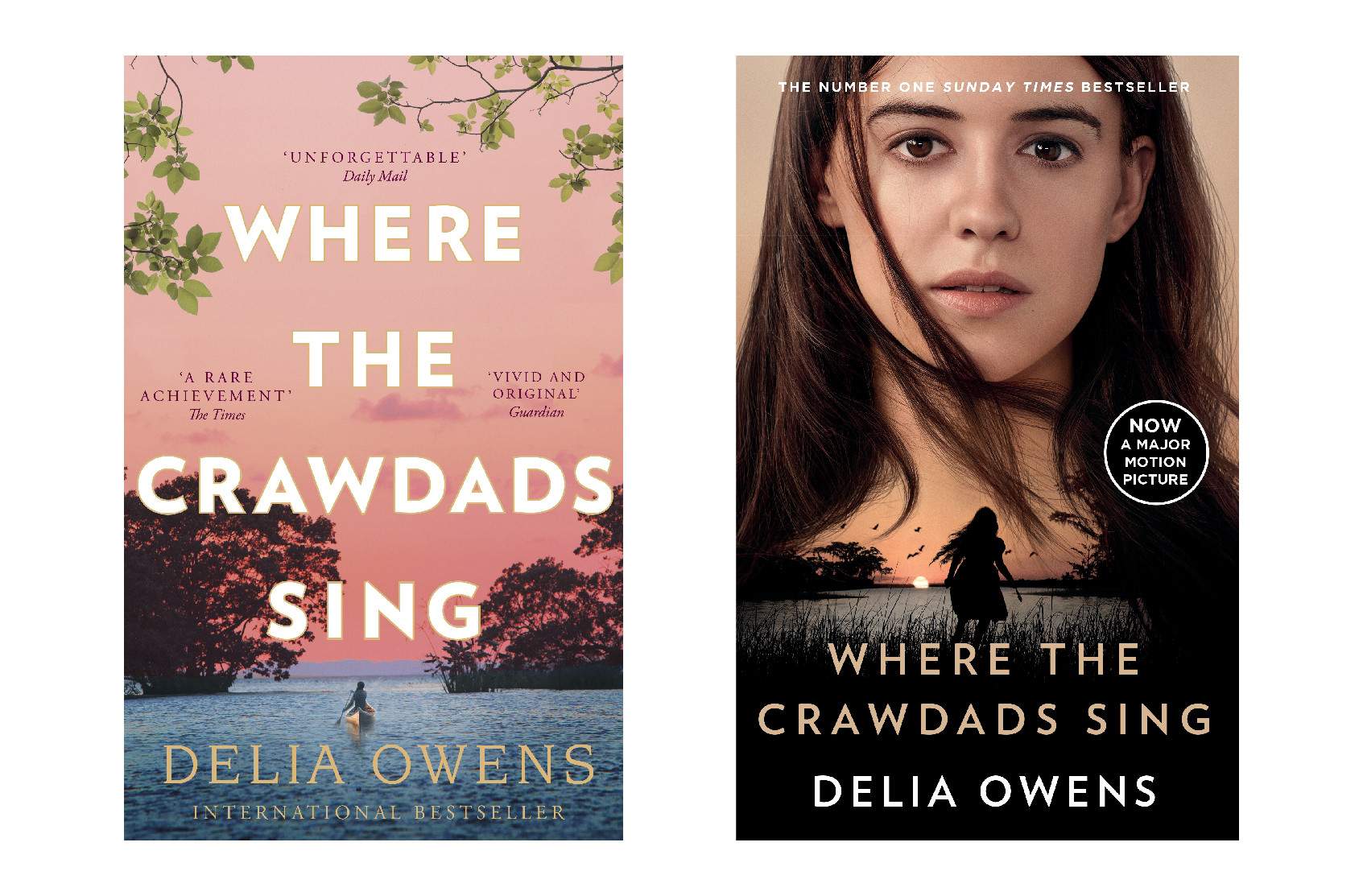 Click the plus signs below to read the synopsis, watch the trailer, and have a chance to WIN a private screening for you and your friends!
UPDATE: The lucky winner is Claire from Rotorua - congratulations Claire! See her entry below: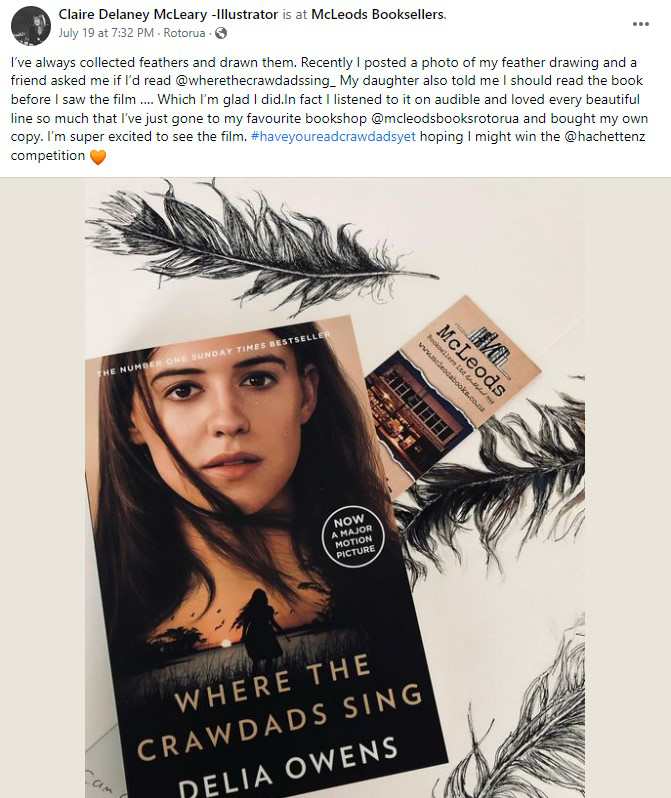 For years, rumours of the 'Marsh Girl' have haunted Barkley Cove, a quiet town on the North Carolina coast. So in late 1969, when handsome Chase Andrews is found dead, the locals immediately suspect Kya Clark, the so-called Marsh Girl. But Kya is not what they say. Sensitive and intelligent, she has survived for years alone in the marsh that she calls home, finding friends in the gulls and lessons in the sand. Then the time comes when she yearns to be touched and loved. When two young men from town become intrigued by her wild beauty, Kya opens herself to a new life - until the unthinkable happens.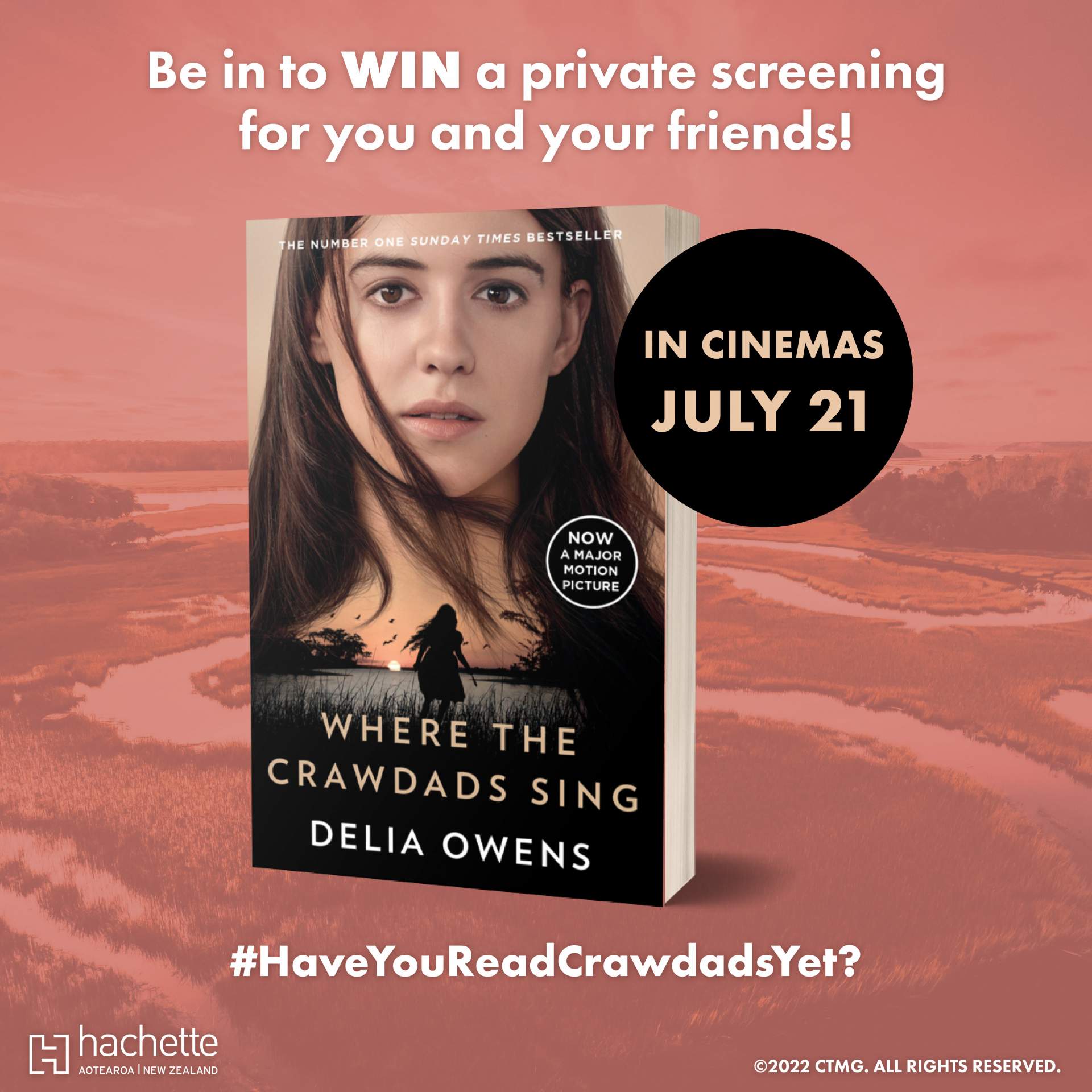 Be in to WIN a Private Screening of WHERE THE CRAWDADS SING for you and up to 50 friends!
To enter, simply take a picture of your copy of WHERE THE CRAWDADS SING and post it to Instagram or Facebook with the hashtag #HaveYouReadCrawdadsYet
Competition closes 21st July 2022.