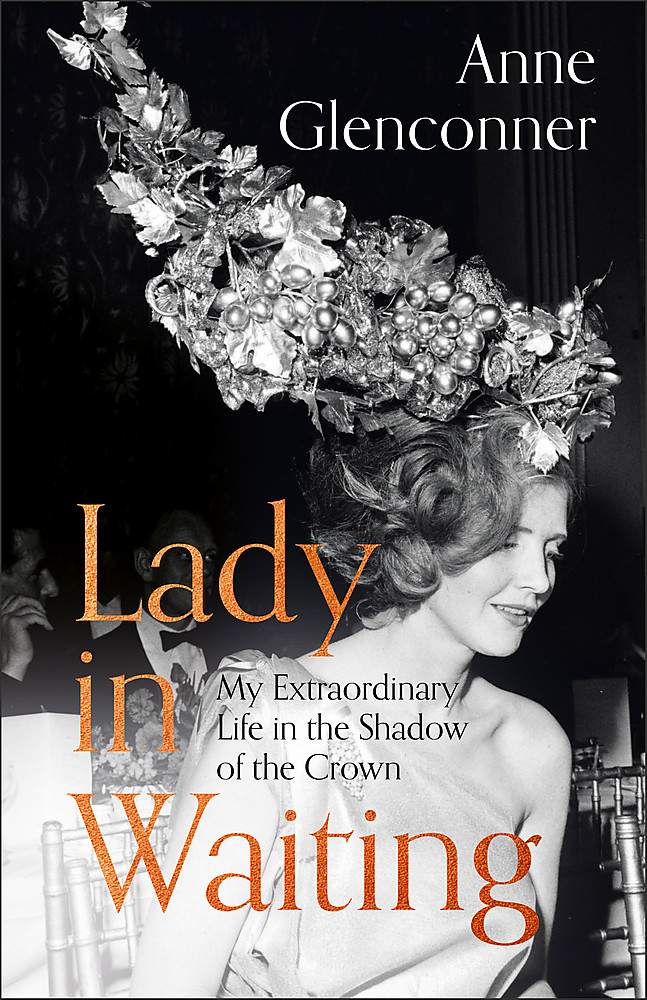 Download 300dpi cover ↓
Lady in Waiting
Paperback / softback
My Extraordinary Life in the Shadow of the Crown
**DAILY MAIL'S 'BEST NON-FICTION BOOKS TO HELP YOU THROUGH LOCKDOWN'**
'Beautifully written . . . very entertaining, very funny' RICHARD & JUDY
'It's an astonishing story and narrated with a deceptive simplicity. There isn't a boring sentence in the entire book'
DAILY MAIL
'Remarkable . . . If your jaw doesn't drop at least three times every chapter, you've not been paying proper attention'
THE SUNDAY TIMES
'Gentle, wise, unpretentious, but above all inspiring'
THE TIMES
'A candid, witty and stylish memoir'
MIRANDA SEYMOUR,
FINANCIAL TIMES
'Stalwart and disarmingly honest . . . emotion resonates through this delightful memoir'
THE WALL STREET JOURNAL
'Discretion and honour emerge as the hallmarks of Glenconner's career as a royal servant, culminating in this book which manages to be both candid and kind'
GUARDIAN
'A startling, rare, beguiling insight into a lost world of royalty and celebrity with as many tears as there are titles'
DAILY EXPRESS
'I couldn't put it down. Funny and touching - like looking through a keyhole at a lost world.'
RUPERT EVERETTThe remarkable life of Lady in Waiting to Princess Margaret who was also a Maid of Honour at the Queen's Coronation. Anne Glenconner reveals the real events behind
The Crown
as well as her own life of drama, tragedy and courage, with the wonderful wit and extraordinary resilience which define her.Anne Glenconner has been close to the Royal Family since childhood. Eldest child of the 5th Earl of Leicester, she was, as a daughter, described as 'the greatest disappointment' by her family as she was unable to inherit. Her childhood home Holkham Hall is one of the grandest estates in England. Bordering Sandringham the Princesses Elizabeth and Margaret were frequent playmates. From Maid of Honour at the Queen's Coronation to Lady in Waiting to Princess Margaret, Lady Glenconner is a unique witness to royal history, as well as an extraordinary survivor of a generation of aristocratic women trapped without inheritance and burdened with social expectations. She married the charismatic but highly volatile Colin Tennant, Lord Glenconner, who became the owner of Mustique. Together they turned the island into a paradise for the rich and famous, including Mick Jagger and David Bowie, and it became a favourite retreat for Princess Margaret. But beneath the glitz and glamour there has also lurked tragedy. On Lord Glenconner's death in 2010 he left his fortune to a former employee. And of their five children, two grown-up sons died, while a thi
Buy now!
Checking availability in shops
RRP: $34.99
Format: Paperback / softback