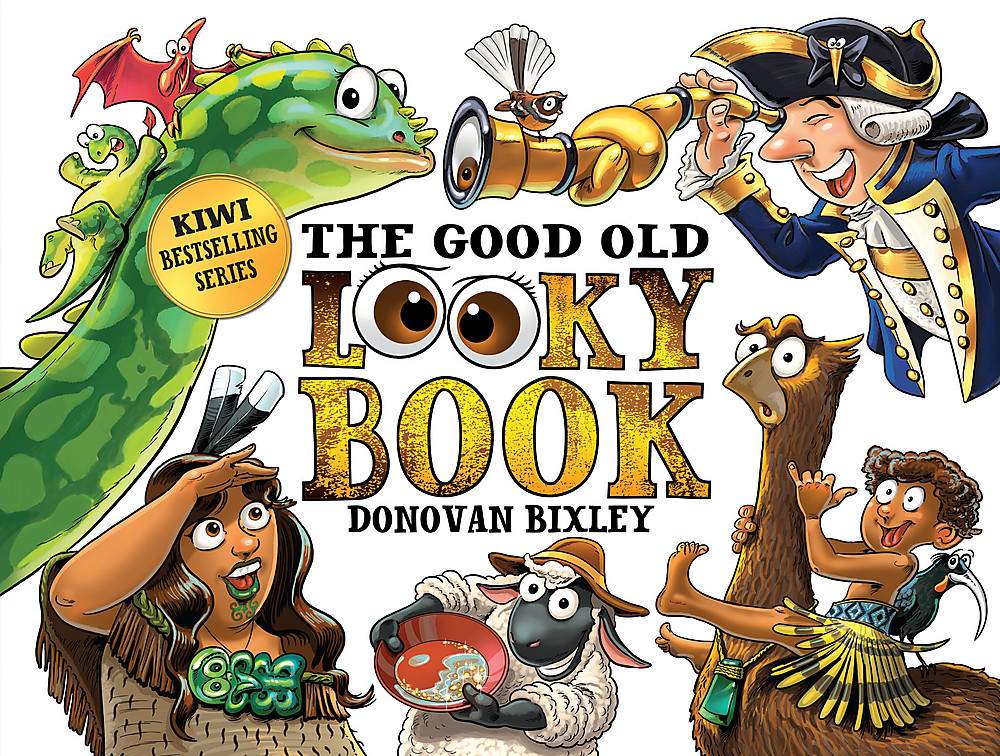 Download 300dpi cover ↓
The Good Old Looky Book
Paperback / softback
How good are your counting skills? Could you find the moa hiding from the giant eagles?
Can you pay better attention than the children in the wartime classroom? We need help finding all the letters in the alphabet.
The Looky Book
series continues with a hilarious 24-page puzzle book that takes a look through the history of New Zealand. Its hours of quality fun for children aged five and up, with loads of extra details added in for adults.
From bestselling New Zealand illustrator Donovan Bixley.'An engaging puzzle book bursting with colourful illustrations of New Zealand landscape, birds and animals in true Kiwiana style'
- The Australian Women's Weekly on
The Looky Book
their
Children's Book of the Month
.
Buy now!
Checking availability in shops
RRP: $19.99
Format: Paperback / softback