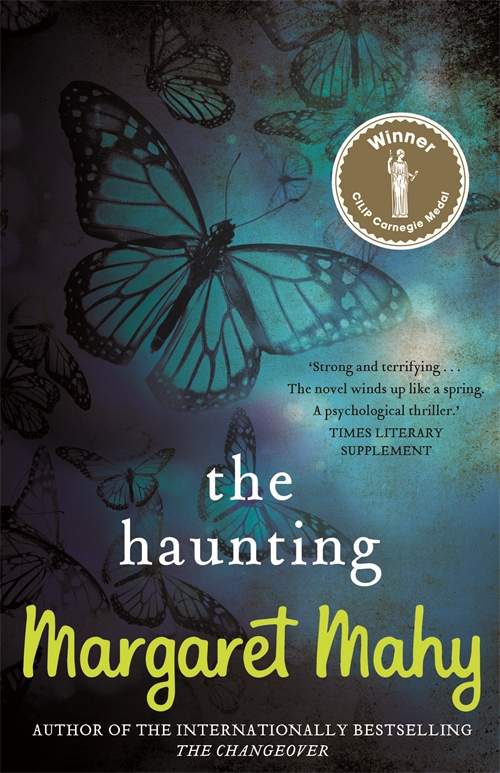 Download 300dpi cover ↓
The Haunting
Paperback / softback
"You're really starting to look haunted, you know . . . sort of yellowish and transparent like cooking oil, and your eyes are funny."
Eight-year-old Barney has been haunted before. He thought it was something he'd just grow out of, like the imaginary friends his step-mother believes he has. But this time it's different. Footsteps follow him, there's a demanding voice barking orders, and Barney begins to feel that sometimes his body is not his own at all . . .With the help of his sisters, Tabitha and Troy, Barney sets out to uncover the truth about their family secrets and to find out once and for all who is haunting him.
The Haunting is a thrilling ghost story about a 'mostly ordinary' family and a secret legacy.
'Mahy projects the haunting with such imaginative force and seriousness that you'll hear those footsteps and that husky voice as Barney does' Kirkus
Buy now!
Checking availability in shops
RRP: $19.99
Format: Paperback / softback