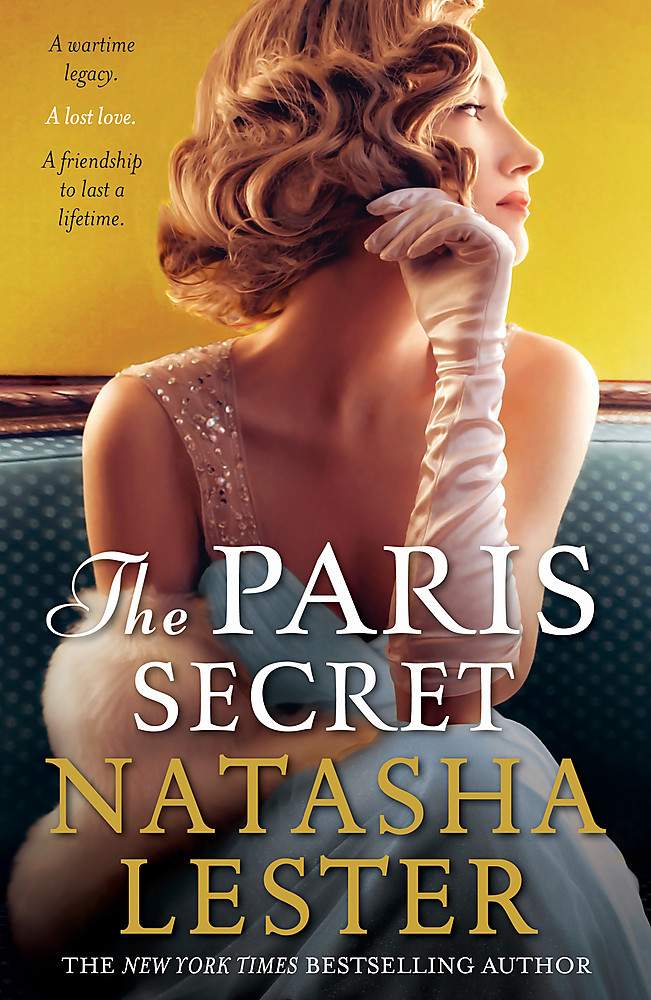 Download 300dpi cover ↓
The Paris Secret
Paperback / softback
A wardrobe of Dior gowns, a secret kept for sixty-five years, and the three women bound forever by war... from the New York Times bestselling author of THE FRENCH PHOTOGRAPHER.
England, 1939 Talented pilot Skye Penrose joins the British war effort where she encounters her estranged sister, Liberty, and childhood soulmate Nicholas Crawford, now engaged to enigmatic Frenchwoman Margaux Jourdan.
Paris, 1947
Designer Christian Dior unveils his extravagant first collection to a world weary of war and grief. He names his debut fragrance, Miss Dior, in tribute to his sister, Catherine, who worked for the French Resistance.
Present day
Australian fashion conservator Kat Jourdan discovers a secret wardrobe filled with priceless Dior gowns in her grandmother's vacant cottage. As she delves into the mystery, Kat begins to doubt everything she thought she knew about her beloved grandmother.An unspeakable betrayal will entwine all of their fates.
THE PARIS SECRET
is an unforgettable story about the lengths people go to protect one another, and a love that, despite everything, lasts a lifetime.
Praise for Natasha Lester
'Four generations of women linked by a gorgeous and mysterious blue dress tucked into a cupboard in a cottage on the wild Cornish coast. Fascinating'
Sydney Morning Herald
'This meticulously researched novel is about the lengths people will go to protect one another and a love that lasts a lifetime.
The Paris Secret
is a tearjerker, so stock up on tissues, sit in a quiet corner and don't move until you've finished this extraordinary book.'
Marie Claire
'Magnetic characters, lyrical writing, and extensive historical research breathe life into this riveting tale. This is a stunner.'
Publishers Weekly
'Unputdownable' Catriona Rowntree 'Lester is a master storyteller and with her latest offering she cements her place as one of Australia's best . . . gorgeously satisfying . . . will have you wiping tears from your face in the final pages.'
Daily Telegraph
'Sweeping and immersive story of lost love, female strength and wartime horror'
Who Weekly
'A stirring portrait of a daring and courageous group of women willing to risk it all in a time of war,
The Paris Secret
is historical fiction at its best. A beautiful love story coupled with an intricate mystery, richly detailed and impeccably researched history, and an homage to the strength of the human spirit makes this a poignant and powerful read.' Chanel Cleeton, author of
The Last Train to Key West
'Masterfully stitches together the stunning fabric of four women's lives into a heartbre
Buy now!
Checking availability in shops
RRP: $34.99
Format: Paperback / softback