The Amazing Edie Eckhart, Rosie Jones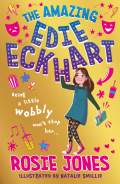 Hello! My name is Edie Eckhart and I'm eleven years old. I'm a little bit different. I have a disability called cerebral palsy, so I talk slowly and fall over a lot. It's never really bothered me because I've never known anything else.
Edie Eckhart is Excited with a capital E to start secondary school with her best friend Oscar - the fish to her chips, the bananas to her custard. But when she and Oscar are put into different tutor groups on their first day, Edie is devastated. Who will play secret hangman with her in class? Who will she eat sausage rolls with?

But while she's plotting her reunion with Oscar, she accidentally gets cast as the lead in the school play. As Edie discovers a passion for performance, she also finds new friendships, talents, and dreams. After all, it's easy to shine on and off the stage when you're Amazing with a capital A.

Heartstopper, Alice Oseman
Boy meets boy. Boys become friends. Boys fall in love. An LGBTQ+ graphic novel about life, love, and everything that happens in between.
Heartstopper is about love, friendship, loyalty and mental illness. It encompasses all the small stories of Nick and Charlie's lives that together make up something larger, which speaks to all of us.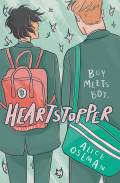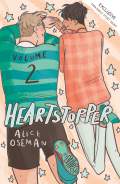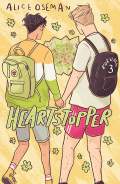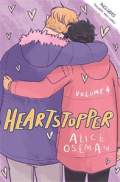 Shadow and Bone trilogy, Leigh Bardugo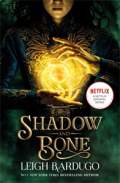 Enter the Grishaverse with book one of the Shadow and Bone trilogy by number one New York Times-bestselling author, Leigh Bardugo. Perfect for fans of Laini Taylor and Sarah J. Maas.
Soldier. Summoner. Saint. Orphaned and expendable, Alina Starkov is a soldier who knows she may not survive her first trek across the Shadow Fold - a swath of unnatural darkness crawling with monsters. But when her regiment is attacked, Alina unleashes dormant magic not even she knew she possessed.
Now Alina will enter a lavish world of royalty and intrigue as she trains with the Grisha, her country's magical military elite - and falls under the spell of their notorious leader, the Darkling. He believes Alina can summon a force capable of destroying the Shadow Fold and reuniting their war-ravaged country, but only if she can master her untamed gift.
As the threat to the kingdom mounts and Alina unlocks the secrets of her past, she will make a dangerous discovery that could threaten all she loves and the very future of a nation.
Welcome to Ravka...a world of science and superstition where nothing is what it seems.

The Changeover, Margaret Mahy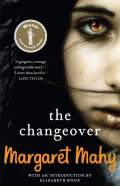 Now a major motion picture staring Timothy Spall, Melanie Lynskey and Lucy Lawless.
'A clammy hand pressed Laura down to her knees beside Jacko's bed. It was the hand of terror, nothing less.'
It was a warning. Laura felt it when she looked in the mirror that morning. There had been others: the day her father left home, the day she met Sorensen - the boy with the strange silver eyes.
But nothing had prepared Laura for the horror of today. And now her little brother, Jacko, was fighting for his life after being sucked dry of his youth by the sinister Carmody Braque.
Laura knows there is only one way to save Jacko; she must join Sorensen and use his supernatural powers to change over if there is to be any hope for her little brother.

The Catalogue of the Universe, Margaret Mahy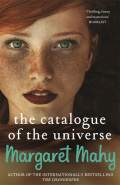 Angela May and Tycho Potter are an unlikely pair. Angela is passionate, confident and popular, living an eccentric life with her mother at the top of Dry Creek Road. Her best friend Tyke prefers the company of his telescope and philosophy books - anything to escape the chaos of his family.
But when a search for answers uncovers long-buried secrets, these two 18-year-olds will learn that sometimes the tough decisions we make have lifelong consequences.

The Tricksters, Margaret Mahy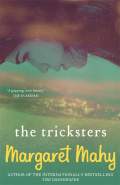 Three strange men stood behind her. They could have touched her if they had wanted to. 'You're not alone on Teddy Carnival's Beach,' said one, not asking a question but sounding as if he were giving her a warning.
The Hamiltons look forward to their annual Christmas holiday at the beach. Jack and Naomi, their five children and their guests are settling in to the chaotic family atmosphere at the sprawling home known as Carnival's Hide when the world is thrown out of order by the unexpected arrival of three visitors.
Charming, enigmatic and sinister, the three brothers have come to stay. Only 17-year-old Harry questions their strange ways, but even she isn't sure what is real anymore: are they really related to Teddy Carnival, said to have drowned on that beach many years ago, or are they tricksters - conjured by her overactive imagination?
This will be a Christmas to be remembered, where long-buried secrets will be revealed and no one will ever be quite the same.

The Language of Thorns, Leigh Bardugo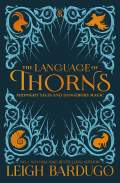 Inspired by myth, fairy tale and folklore, The Language of Thorns will transport you to both lands familiar and strange that millions have visited through the novels of the Grishaverse.
Love speaks in flowers. Truth requires thorns.
Travel to a world of dark bargains struck by moonlight, of haunted towns and hungry woods, of talking beasts and gingerbread golems, where a young mermaid's voice can summon deadly storms and where a river might do a lovestruck boy's bidding but only for a terrible price.
Inspired by myth, fairy tale, and folklore, no. 1 New York Times-bestselling author Leigh Bardugo has crafted a deliciously atmospheric collection of short stories filled with betrayals, revenge, sacrifice, and love.
Perfect for new readers and dedicated fans of the Grishverse. This collection of six stories includes three brand-new tales, all of them beautifully illustrated with art by Sara Kiplin that changes with each turn of the page, culminating in six stunning full-spread illustrations as rich in detail as the stories themselves.

Please send any comments, feedback or queries to contact@hachette.co.nz.