The Rainbow in My Heart, Jessica Urlichs

What does your body do when you're sad or angry? How do you show someone you are proud?
For children, experiencing new emotions and understanding them are two vastly different things, but poet Jessica Urlichs and illustrator Rebekah Ballagh have created an accessible and wondrous rhyming picture book about the rainbow of feelings that live in our heart that helps little ones to express their feelings.
Also a qualified counsellor, Rebekah has provided notes for parents and teachers at the back of the book to help caregivers start conversations around understanding, identifying and navigating emotions.

The Witch in the Cherry Tree, Margaret Mahy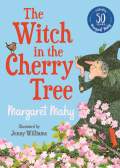 It's a damp and dull day, but in the kitchen it's warm and cosy. David and his mother are baking, and the delicious smells bring a greedy witch to their garden. Witches love to steal freshly baked cakes! She is going to use every magic trick she knows to steal their scrumptious treats, but can David outsmart her?
A mouth-watering tale of delicious cakes and wicked witches, from New Zealand's most celebrated children's writer, Margaret Mahy, with gorgeous illustrations by Jenny Williams.

A Lion in the Meadow, Margaret Mahy

The little boy said, 'Mother, there is a lion in the meadow.'
The mother said, 'Nonsense, little boy.'
Do you think there is a lion in the meadow?
Award-winning author Margaret Mahy tells a delightful story of truth and imagination, with charming illustrations from Jenny Williams.

Five Little Kea, Renee Chin

Five little kea exploring in the shed,
one fell over and bumped their head.
The cheekiest birds in the world are getting up to mischief in Ranger Tui's shed. But what are they planning?
Based on the nursery rhyme Five Little Monkeys, Five Little Kea is a fun counting book that showcases the beauty of New Zealand's flora and fauna.
The Changeover, Margaret Mahy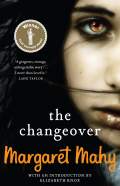 Now a Major Motion Picture - watch the trailer.
'A clammy hand pressed Laura down to her knees beside Jacko's bed. It was the hand of terror, nothing less.'
It was a warning. Laura felt it when she looked in the mirror that morning. There had been others: the day her father left home, the day she met Sorensen - the boy with the strange silver eyes.But nothing had prepared Laura for the horror of today. And now her little brother, Jacko, was fighting for his life after being sucked dry of his youth by the sinister Carmody Braque.Laura knows there is only one way to save Jacko; she must join Sorensen and use his supernatural powers to change over if there is to be any hope for her little brother.

The Haunting, Margaret Mahy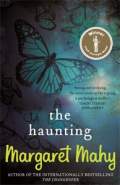 Eight-year-old Barney has been haunted before. He thought it was something he'd just grow out of, like the imaginary friends his step-mother believes he has. But this time it's different. Footsteps follow him, there's a demanding voice barking orders, and Barney begins to feel that sometimes his body is not his own at all. With the help of his sisters, Tabitha and Troy, Barney sets out to uncover the truth about their family secrets and to find out once and for all who is haunting him. The Haunting is a thrilling ghost story about a 'mostly ordinary' family and a secret legacy.

The Catalogue of the Universe, Margaret Mahy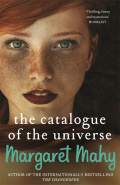 Angela May and Tycho Potter are an unlikely pair. Angela is passionate, confident and popular, living an eccentric life with her mother at the top of Dry Creek Road. Her best friend Tyke prefers the company of his telescope and philosophy books - anything to escape the chaos of his family. But when a search for answers uncovers long-buried secrets, these two 18-year-olds will learn that sometimes the tough decisions we make have lifelong consequences. A moving and lyrical story that explores the truth of adolescence.

The Tricksters, Margaret Mahy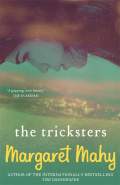 The Hamiltons look forward to their annual Christmas holiday at the beach. Jack and Naomi, their five children and their guests are settling in to the chaotic family atmosphere at the sprawling home known as Carnival's Hide when the world is thrown out of order by the unexpected arrival of three visitors. Charming, enigmatic and sinister, the three brothers have come to stay. Only 17-year-old Harry questions their strange ways, but even she isn't sure what is real anymore: are they really related to Teddy Carnival, said to have drowned on that beach many years ago, or are they tricksters - conjured by her overactive imagination? This will be a Christmas to be remembered, where long-buried secrets will be revealed and no one will ever be quite the same.

Aunt Nasty, Margaret Mahy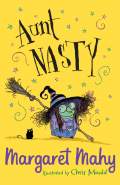 Aunt Nasty is coming to stay. Claire and Toby don't know what to expect. You see, Aunt Nasty isn't like other aunties. Aunt Nasty is a witch!
A spooky and magical full colour edition of a classic story from the CARNEGIE-winning and HANS CHRISTIAN ANDERSEN AWARD nominated author Margaret Mahy, with new full colour illustrations by Chris Mould.

The Great Piratical Rumbustification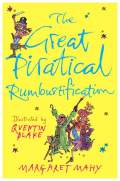 Yo ho ho! All across the city, the pirates are getting restless and long for a party. So when a retired pirate comes to babysit for the Terrapin family, they are in for quite a surprise...
From the rumbustious author and artist team of Margaret Mahy, winner of the Carnegie medal, and Quentin Blake, the first Children's Laureate, and best known for his partnership with Roald Dahl, this is a dazzling story which will delight pirate loving children everywhere.

Please send any comments, feedback or queries to contact@hachette.co.nz.