Nevermoor: The Trials of Morrigan Crow, Jessica Townsend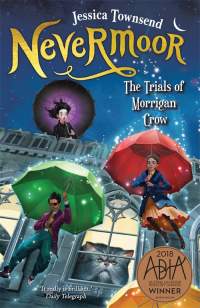 Morrigan Crow is cursed. Born on an unlucky day, she is blamed for all local misfortunes, from hailstorms to heart attacks - and, worst of all, the curse means that Morrigan is doomed to die at midnight on Eventide.
But as Morrigan awaits her fate, a strange and remarkable man named Jupiter North appears. Chased by black-smoke hounds and shadowy hunters on horseback, he whisks her away into the safety of a secret, magical city called Nevermoor. It's there that Morrigan discovers Jupiter has chosen her to contend for a place in the city's most prestigious organisation: the Wundrous Society. In order to join, she must compete in four difficult and dangerous trials against hundreds of other children, each boasting an extraordinary talent that sets them apart. Except for Morrigan, who doesn't seem to have any special talent at all. To stay in the safety of Nevermoor for good, Morrigan will need to find a way to pass the tests - or she'll have to leave the city to confront her deadly fate.
A Whitcoulls Top 50 Kids' Book
Winner Book of the Year, Australian Book Industry Awards 2018
Winner Book of the Year for Younger Children, Australian Book Industry Awards 2018
Winner The Matt Richell Award for New Writer of the Year, Australian Book Industry Awards 2018
Winner Best Children's Fiction, Aurealis Awards 2017
Winner Younger Fiction, Waterstones Children's Book Prize 2018
Winner Elementary/Middle Grade Speculative Fiction, Cybils Award 2018
A CBCA Notable book

Wundersmith: The Calling of Morrigan Crow, Jessica Townsend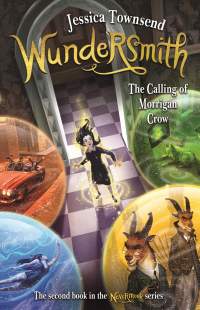 Return to the magical world of Nevermoor! Morrigan Crow's perilous adventures continue in the most anticipated sequel of the year, a treat for all fans of magic and Wunder.
Morrigan Crow has escaped her deadly fate and found a new home in the fantastical city of Nevermoor. She has also discovered that she has a strange and magical ability. But will her unique talent be a blessing or another curse?
Now that Morrigan and her best friend Hawthorne are proud scholars in the elite Wundrous Society, she is sure that she's found a place to belong at last, but life is far from perfect. Can Morrigan prove that she deserves to be in the Society - or will an unexpected new enemy ruin her new life?

Stories for Kids Who Dare to be Different, Ben Brooks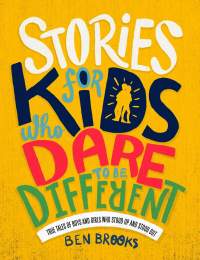 Boys will be boys and girls will be girls - or so the meaningless saying goes. But what if you're a girl and you like cage fighting? Or you're a boy and you love ballet? And what if you've always dreamed of being a scientist but you can't see anyone who looks or sounds like you, and who has left a legacy for you to follow?
Following the runaway success of Stories for Boys Who Dare to be Different parents asked for a celebration of role models of both genders for boys and girls within the same book. Stories for Kids Who Dare to be Different is the answer. These are the extraordinary stories of 100 famous and not-so-famous men and women, every single one of them an inspiring pioneer and creative genius in their own way, who broke the mould and made their dreams come true including Sir Peter Jackson and Sophie Pascoe.

Boot, Shane Hegarty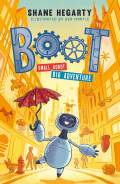 For fans of WALL-E and Toy Story, comes a heart-warming, humorous adventure about a young robot trying to find its way home.
Beautifully illustrated throughout, BOOT is a special book you will want to treasure and share.
When toy robot, Boot, wakes up at a scrapyard, it has no idea how it got there and why it isn't with its owner, Beth. It only has two and a half glitchy memories, but it knows it was loved, which means something important to humans.
Boot soon realises its emotions make it different to other robots, who just function and don't think. Boot is scared but tries to be brave, which is hard when its screen keeps showing a wobbly, worried face. Luckily Boot meets Noke and Red - other 'advanced' robots who have learned to survive in secret.
With its new friends by its side, Boot is determined to find Beth and the gang set off on a dangerous adventure. Everything Boot thought it knew about the world is changing and things aren't as simple as it remembers.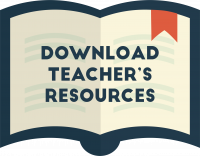 Planet Omar, Zanib Mian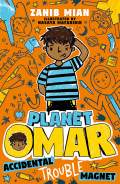 Welcome, readers, to the imaginative brain of Omar! You might not know me yet, but once you open the pages of this book you'll laugh so hard that snot will come out of your nose (plus you might meet a dragon and a zombie - what more could you want?).
My parents decided it would be a good idea to move house AND move me to a new school at the same time. As if I didn't have a hard enough time staying out of trouble at home, now I've also got to try and make new friends. What's worse, the class bully seems to think I'm the perfect target.
At least Eid's around the corner which means a feast (YAY) and presents (DOUBLE YAY). Well, as long as I can stay in Mum and Dad's good books long enough.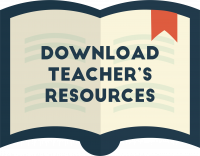 You Are Awesome, Matthew Syed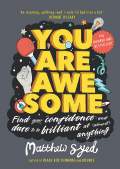 This positive and empowering guide, by bestselling mindset author Matthew Syed, will help boys and girls build resilience, fulfil their potential and become successful, happy, awesome adults.
I'm no good at sport ... I can't do maths ... I really struggle with exams ... Sound familiar?
If you believe you can't do something, the chances are you won't try. But what if you really could get better at maths, or sport or exams? In fact, what if you could excel at anything you put your mind to?
You Are Awesome can help you do just that, inspiring and empowering young readers to find the confidence to realise their potential. The first children's book from Times journalist, two-time Olympian and best-selling mindset author Matthew Syed, it uses examples of successful people from Mozart to Serena Williams to demonstrate that success really is earned rather than given, and that talent can be acquired. With hard work and determination, practice and self-belief, and, most importantly, a Growth Mindset, there's no reason why anyone can't achieve anything.
Practical, insightful and positive, this is the book to help children build resilience, embrace their mistakes and grow into successful, happy adults.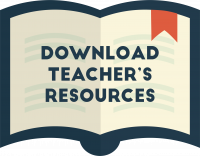 Asterix, Rene Goscinny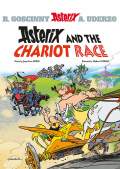 The next action-packed adventure from Asterix and Obelix!
The roads across Italy are in disrepair. Defending his name, and to prove Rome's greatness, Senator Lactus Bifidus announces a special one-off chariot race. Julius Caesar insists a Roman must win, or Bifidus will pay. Open to anyone from the known world, competitors arrive from far and wide, including Asterix and Obelix. With Bifidus secretly scheming, who will win this almighty chariot race?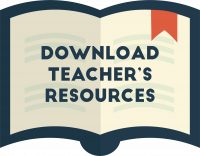 Ban This Book, Alan Gratz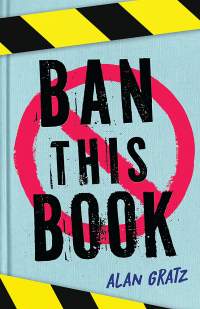 It all started the day Amy Anne Ollinger tried to check out her favourite book in the whole world, From the Mixed-Up Files of Mrs. Basil E. Frankweiler, from the school library. That's when Mrs. Jones, the librarian, told her the bad news: her favourite book was banned! All because a classmate's mum thought the book wasn't appropriate for kids to read. Amy Anne decides to fight back by starting a secret banned-books library out of her locker. The battle of the books escalates when she engineers a campaign to challenge every book in the school library. Because once you ban one book, you can challenge them all under the most ridiculous of pretexts: The Lorax portrays the timber industry in a negative light! The mouse in the room in Goodnight Moon is a health code violation! And let's not even start on the safety concerns raised by The Magic Treehouse. Soon, Amy Anne and her friends find themselves on the front line of an unexpected battle over book banning, censorship, and who has the right to decide what they can and can't read.
Ban This Book is a love letter to the written word and its power to give kids a voice.

Quark's Academy, Catherine Pelosi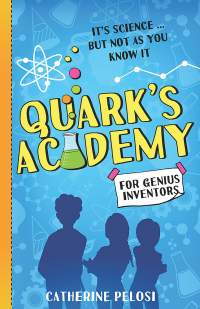 Junior science geniuses Augustine, Celeste and Oscar can't believe their luck when they're accepted into an elite and mysterious science academy summer camp run by the elusive Inventor Quark. From the moment they step inside the gates of Quark's Academy at the end of Molecule Drive, they know they're in for a week they'll never forget. But things at the academy are not quite what they seem, and the three quickly realise that they'll need to put their squabbles aside and their heads together if they're ever to get out of there alive...
A page-turning adventure for readers aged eight to twelve, Quark's Academy is bound to cause a hair-raising reaction!

Iguana Boy Saves the World with a Triple Cheese Pizza, James Bishop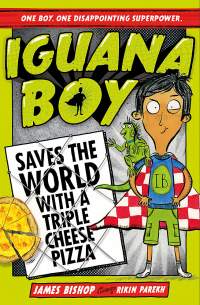 Dylan has wanted a superpower for as long as he can remember, especially since his brother and sister have got really cool ones. But when his wish finally comes true, Dylan is MIGHTILY disappointed. For Dylan has become ... Iguana Boy. He can talk to Iguanas ... RUBBISH!
And when supervillain Celina Shufflebottom kidnaps all the superheroes in London, Dylan must work out how to use his new team of chatty iguanas to save the day. He's going to have to think outside the box, (the pizza box), if he's going to become the hero he's always dreamed of.

A-Z of Endangered Animals,Jennifer Cossins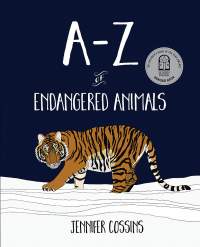 On this journey through the alphabet, you will encounter some of the world's most beautiful, rare and endangered animals, from the majestic Amur tiger and the curious kakapo, to the misunderstood Tasmanian devil and the shy zebra duiker.
Come on an illustrated expedition through the animal kingdom with Jennifer Cossins!

Malala: The Girl Who Stood Up for Education and Changed the World, Malala Yousafzai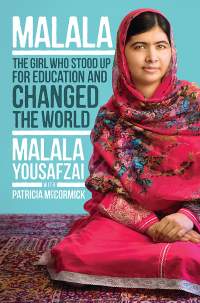 Meet the girl behind the icon - a girl who loves cricket, has spats with her best friend, and, on the day of the shooting, nearly overslept and missed an exam. A girl who saw women suddenly banned from public, schools blown up, and Taliban opponents whipped in public. A girl whose homeland descended into a state of fear and repression, and who found herself transformed from being somewhat shy and bookish into a fearless opponent of a murderous regime.
This is the story of her passionate belief in every child's right to education, her determination to make that a reality throughout the world, and her hope to inspire other children around the world to stand up for their rights alongside her. Includes brand new material about Malala's life after the shooting - adapting to life in a strange country, rehabilitation, and her thoughts on the continued threats she faces, as well as new photos and illustrations.

Please send any comments, feedback or queries to contact@hachette.co.nz.