The Rainbow in My Heart, Jessica Urlichs

What does your body do when you're sad or angry? How do you show someone you are proud?
For children, experiencing new emotions and understanding them are two vastly different things, but poet Jessica Urlichs and illustrator Rebekah Ballagh have created an accessible and wondrous rhyming picture book about the rainbow of feelings that live in our heart that helps little ones to express their feelings.
Also a qualified counsellor, Rebekah has provided notes for parents and teachers at the back of the book to help caregivers start conversations around understanding, identifying and navigating emotions.
Bumble & Snug and the Angry Pirates, Mark Bradley

Bumble and Snug are going on a big adventure to ... have a picnic! But when they accidentally get lost, they're both cross - is their adventure ruined?
Working together to find their way home, Bumble and Snug come across a pirate treasure horde. But taking treasure that isn't yours is a good way to get into trouble, and sure enough some VERY angry pirates aren't far behind.
Bumble and Snug are certain they can replace the treasure, and fix things to make everybody happy. But there's another monstrous obstacle in store - and this one has TENTACLES.
Bumble and Snug and the Angry Pirates is a story about being cross and how to listen, friendship and sandcastles, and one GIANT octopus!
When We Say Black Lives Matter, Maxine Beneba Clarke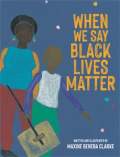 Little one, when we say Black Lives Matter,
we're saying black people are wonderful-strong.
That we deserve to be treated with basic respect,
and that history's done us wrong.
From birth to the end of school, in joy and in sorrow, on the trumpet and the djembe, at home and in the community, a black child's parents remind him why Black Lives Matter.
A gorgeous and essential picture book for children of all ages from bestselling and award-winning author Maxine Beneba Clarke.

Respect, Rachel Brian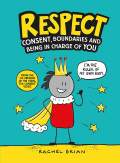 From the co-creator of the viral 'Tea Consent' video, this is the perfect introduction to consent for kids and families everywhere.
Your body belongs to you and you get to set your own rules, so that you may have boundaries for different people and sometimes they might change. Like when you hi-five your friends and kiss your kitten, but not the other way round! But consent doesn't need to be confusing. From setting boundaries, to reflecting on your own behaviour and learning how to be an awesome bystander, this book will have you feeling confident, respected, and 100% in charge of yourself and your body
Brought to life with funny and informative illustrations, this is the smart, playful and empowering book on consent that everyone has been waiting for.

The Lion in the Meadow, Margaret Mahy

The little boy said, 'Mother, there is a lion in the meadow.' The mother said, 'Nonsense, little boy.'
Do you think there is a lion in the meadow?
Award-winning author Margaret Mahy tells a delightful story of truth and imagination, with charming illustrations from Jenny Williams.

The Witch in the Cherry Tree, Margaret Mahy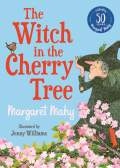 It's a damp and dull day, but in the kitchen it's warm and cosy. David and his mother are baking, and the delicious smells bring a greedy witch to their garden. Witches love to steal freshly baked cakes! She is going to use every magic trick she knows to steal their scrumptious treats, but can David outsmart her?
A mouth-watering tale of delicious cakes and wicked witches, from New Zealand's most celebrated children's writer, Margaret Mahy, with gorgeous illustrations by Jenny Williams.

Oi! Series, Kes Gray






Oi Frog!, Oi Dog!, Oi Cat!, Oi Duck-Billed Platypus!, Oi Puppies! and Oi Aardvark! make up the top ten bestselling Oi! series. A brilliant rhyming read-aloud series, jam-packed with animals and silliness - perfect for children and parents alike.

Malala: My Story of Standing up for Girls' Rights, Malala Yousafzai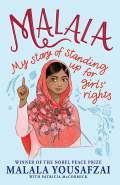 This illustrated adaptation of Nobel Peace Prize winner Malala Yousafzai's bestselling memoir, I Am Malala, introduces readers of 7+ to the remarkable story of a teenage girl who risked her life for the right to go to school. Raised in a changing Pakistan by an enlightened father from a poor background and a beautiful, illiterate mother, Malala was taught to stand up for her beliefs. When terrorists took control of her region and declared that girls were forbidden from going to school, Malala refused to sacrifice her education. And on 9 October 2012, she nearly paid the ultimate price for her courage when she was shot on her way home from school. The book follows Malala's incredible journey to recovery in the aftermath of the attack, from the life-saving surgery she receives in a Birmingham hospital to her reunion with her family and their eventual relocation to England. Today Malala is a global symbol of peaceful protest and the youngest ever person to be awarded the Nobel Peace Prize. Her story of bravery and determination in the face of extremism is more timely now than ever.

Aunt Nasty, Margaret Mahy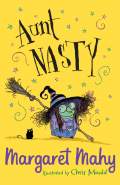 Aunt Nasty is coming to stay. Claire and Toby don't know what to expect. You see, Aunt Nasty isn't like other aunties. Aunt Nasty is a witch!
A spooky and magical full colour edition of a classic story from the CARNEGIE-winning and HANS CHRISTIAN ANDERSEN AWARD nominated author Margaret Mahy, with new full colour illustrations by Chris Mould.

The Great Piratical Rumbustification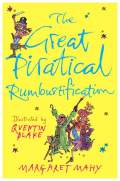 Yo ho ho! All across the city, the pirates are getting restless and long for a party. So when a retired pirate comes to babysit for the Terrapin family, they are in for quite a surprise...
From the rumbustious author and artist team of Margaret Mahy, winner of the Carnegie medal, and Quentin Blake, the first Children's Laureate, and best known for his partnership with Roald Dahl, this is a dazzling story which will delight pirate loving children everywhere.

Giraffe's Can't Dance

Celebrate the 20th anniversary of much-loved picture book classic, GIRAFFES CAN'T DANCE, with this special new edition and a super-shiny cover!
Gerald the giraffe longs to go to the great Jungle Dance, but how can he join in when he doesn't know how to tango or two-step? Everyone knows that giraffes can't dance ... or can they?
A funny, touching and triumphant story about being yourself and finding your own tune, Giraffes Can't Dance has been a family favourite for 20 years.

The Night Before the Night Before Christmas

A brilliantly funny Christmas picture book from the bestselling author of Oi Frog!
'Twas the night before the night before Christmas (That's Christmas Eve Eve). And Santa was wiping his brow on his sleeve. Green elves were sewing, Blue elves were counting, Red elves were carving, the pressure was mounting!
It's the day before Christmas Eve and Santa is ever so busy ... he's got presents to wrap, reindeer to wake and a sleigh to start. But has he forgotten something? And, more importantly, will he be ready in time?
Inspired by Clement C. Moore's classic festive poem, this hilarious, rhyming picture book is sure to have you ho ho ho-ing!

Please send any comments, feedback or queries to contact@hachette.co.nz.