Nevermoor: The Trials of Morrigan Crow, Jessica Townsend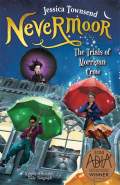 Morrigan Crow is cursed. Born on an unlucky day, she is blamed for all local misfortunes, from hailstorms to heart attacks - and, worst of all, the curse means that Morrigan is doomed to die at midnight on Eventide.
But as Morrigan awaits her fate, a strange and remarkable man named Jupiter North appears. Chased by black-smoke hounds and shadowy hunters on horseback, he whisks her away into the safety of a secret, magical city called Nevermoor. It's there that Morrigan discovers Jupiter has chosen her to contend for a place in the city's most prestigious organisation: the Wundrous Society. In order to join, she must compete in four difficult and dangerous trials against hundreds of other children, each boasting an extraordinary talent that sets them apart. Except for Morrigan, who doesn't seem to have any special talent at all. To stay in the safety of Nevermoor for good, Morrigan will need to find a way to pass the tests - or she'll have to leave the city to confront her deadly fate.
A Whitcoulls Top 50 Kids' Book
Winner Book of the Year, Australian Book Industry Awards 2018
Winner Book of the Year for Younger Children, Australian Book Industry Awards 2018
Winner The Matt Richell Award for New Writer of the Year, Australian Book Industry Awards 2018
Winner Best Children's Fiction, Aurealis Awards 2017
Winner Younger Fiction, Waterstones Children's Book Prize 2018
Winner Elementary/Middle Grade Speculative Fiction, Cybils Award 2018
A CBCA Notable book

Wundersmith: The Calling of Morrigan Crow, Jessica Townsend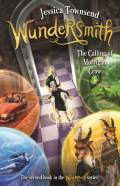 Return to the magical world of Nevermoor! Morrigan Crow's perilous adventures continue in the most anticipated sequel of the year, a treat for all fans of magic and Wunder.
Morrigan Crow has escaped her deadly fate and found a new home in the fantastical city of Nevermoor. She has also discovered that she has a strange and magical ability. But will her unique talent be a blessing or another curse?
Now that Morrigan and her best friend Hawthorne are proud scholars in the elite Wundrous Society, she is sure that she's found a place to belong at last, but life is far from perfect. Can Morrigan prove that she deserves to be in the Society - or will an unexpected new enemy ruin her new life?

Hollowpox, Jessica Townsend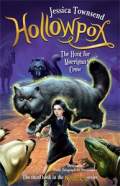 Morrigan faces her most dangerous challenge yet in the highly anticipated third book in the New York Times bestselling series.
Morrigan Crow and her friends have survived their first year as proud scholars of the elite Wundrous Society, helped bring down the nefarious Ghastly Market, and proven themselves loyal to Unit 919. Now Morrigan faces a new, exciting challenge: to master the mysterious Wretched Arts of the Accomplished Wundersmith, and control the power that threatens to consume her.
But a strange illness has taken hold of Nevermoor, turning its peaceable Wunimals into mindless, vicious unnimals on the hunt. As victims of the Hollowpox multiply, panic spreads. And with the city she loves in a state of fear, Morrigan quickly realises it is up to her to find a cure for the Hollowpox, even if it will put her - and the rest of Nevermoor - in more danger than ever before . . .

The Ickabog, J.K. Rowling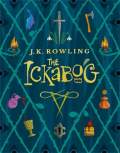 The Ickabog is coming... A mythical monster, a kingdom in peril, an adventure that will test two children's bravery to the limit. Discover a brilliantly original fairy tale about the power of hope and friendship to triumph against all odds, from one of the world's best storytellers.
The kingdom of Cornucopia was once the happiest in the world. It had plenty of gold, a king with the finest moustaches you could possibly imagine, and butchers, bakers and cheesemongers whose exquisite foods made a person dance with delight when they ate them.
Everything was perfect - except for the misty Marshlands to the north which, according to legend, were home to the monstrous Ickabog. Anyone sensible knew that the Ickabog was just a myth, to scare children into behaving. But the funny thing about myths is that sometimes they take on a life of their own.
Could a myth unseat a beloved king? Could a myth bring a once happy country to its knees? Could a myth thrust two children into an adventure they didn't ask for and never expected?
If you're feeling brave, step into the pages of this book to find out...

Black Brother Black Brother, Jewell Parker Rhodes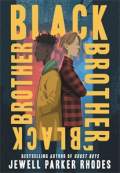 Donte wishes he were invisible. As one of the few black boys at Middlefield Prep, he feels as if he is constantly swimming in whiteness. Most of the students don't look like him. They don't like him either. Dubbed the "Black Brother," Donte's teachers and classmates make it clear they wish he were more like his lighter skinned brother, Dre. Quiet, obedient.
When an incident with "King" Alan leads to Donte's arrest and suspension, he knows the only way to get even is to beat the king of the school at his own game: fencing. With the help of a former Olympic fencer, Donte embarks on a journey to carve out a spot on Middlefield Prep's fencing team and maybe learn something about himself along the way.

Wednesday Weeks, Denis Knight and Cristy Burne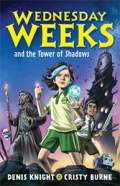 In a world of magic, can science save the day?
Wednesday Weeks never wanted to be a sorcerer's apprentice. She'd rather study science than magic. But when her cloak-wearing, staff-wielding grandpa is captured by a power-hungry goblin king, Wednesday must find a way to embrace her magical heritage and rescue him from the dreaded Tower of Shadows.
Luckily, she's not alone. Her best friend Alfie is a prime-number fan and robotics expert who's all-in on Wednesday's epic plan involving parallel universes, swords of power, and a wise-cracking talking skull.
But it's going to take more than science, magic, and the world's cutest robot to take down this bad guy. Because the goblin king is playing for the ultimate prize - and Wednesday and Alfie just walked into his trap...

The Strangeworlds Travel Agency, L.D. Lapinski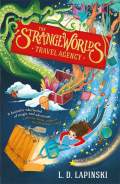 Pack your suitcase for a magical adventure!
At the Strangeworlds Travel Agency, each suitcase transports you to a different world. All you have to do is step inside . . .
When 12-year-old Flick Hudson accidentally ends up in the Strangeworlds Travel Agency, she uncovers a fantastic secret: there are hundreds of other worlds just steps away from ours. All you have to do to visit them is jump into the right suitcase. Then Flick gets the invitation of a lifetime: join Strangeworlds' magical travel society and explore other worlds.
But, unknown to Flick, the world at the very centre of it all, a city called Five Lights, is in danger. Buildings and even streets are mysteriously disappearing. Once Flick realizes what's happening she must race against time, travelling through unchartered worlds, seeking a way to fix Five Lights before it collapses into nothingness - and takes our world with it.
Download Teacher's Notes for Home Learners:

Download Teacher's Notes for School Teachers

The Wizards of Once, Cressida Cowell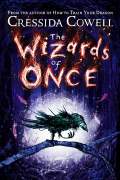 From the bestselling author of How to Train Your Dragon comes an exciting high-adventure series - set in an ancient, magical time, full of Wizards, Warriors, Giants and Sprites.
This is the story of a young boy Wizard and a young girl Warrior who have been taught since birth to hate each other like poison; and the thrilling tale of what happens when their two worlds collide.
Perfect for boys and girls who love fantasy adventure.
Once there was Magic, and the Magic lived in the dark forests. Until the Warriors came.
Xar is a Wizard boy who has no Magic, and will do anything to get it. Wish is a Warrior girl, but she owns a banned Magical Object, and she will do anything to conceal it.
In this whirlwind adventure, Xar and Wish must forget their differences if they're going to make it to the dungeons at Warrior Fort. Where something that has been sleeping for hundreds of years is stirring...

Tiger Heart, Penny Chrimes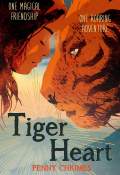 One magical friendship. One roaring adventure.
The magical tale of a bold young chimney sweep and a remarkable tiger, a dangerously hypnotic ruby and a mystical land found across an ocean and through a storm. Perfect for fans of The Girl of Ink and Stars and Pax.
Fly never meant to end up in a cage with a man-eating tiger. And though she's sure she's no princess, when the tiger addresses her as 'your majesty', she can't help but vow to free him and return him home.
But the bird-filled jungles and cloud-topped mountains of the tiger's homeland are an ocean away. And not everyone wants the tiger - or Fly - to get there alive.
With dark and dangerous forces working against them, will Fly be able to fulfil her promise and maybe - just maybe - become the queen her tiger knows her to be?

Asterix, Rene Goscinny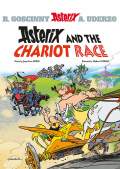 The next action-packed adventure from Asterix and Obelix!
The roads across Italy are in disrepair. Defending his name, and to prove Rome's greatness, Senator Lactus Bifidus announces a special one-off chariot race. Julius Caesar insists a Roman must win, or Bifidus will pay. Open to anyone from the known world, competitors arrive from far and wide, including Asterix and Obelix. With Bifidus secretly scheming, who will win this almighty chariot race?

Malala: The Girl Who Stood Up for Education and Changed the World, Malala Yousafzai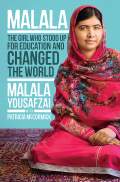 Meet the girl behind the icon - a girl who loves cricket, has spats with her best friend, and, on the day of the shooting, nearly overslept and missed an exam. A girl who saw women suddenly banned from public, schools blown up, and Taliban opponents whipped in public. A girl whose homeland descended into a state of fear and repression, and who found herself transformed from being somewhat shy and bookish into a fearless opponent of a murderous regime.
This is the story of her passionate belief in every child's right to education, her determination to make that a reality throughout the world, and her hope to inspire other children around the world to stand up for their rights alongside her. Includes brand new material about Malala's life after the shooting - adapting to life in a strange country, rehabilitation, and her thoughts on the continued threats she faces, as well as new photos and illustrations.

Please send any comments, feedback or queries to contact@hachette.co.nz.